Top 3 delicious and easy breakfast ideas for your busiest mornings 🍳🥓
These simple breakfast recipes will make it so your eggs are the only things scrambling in the morning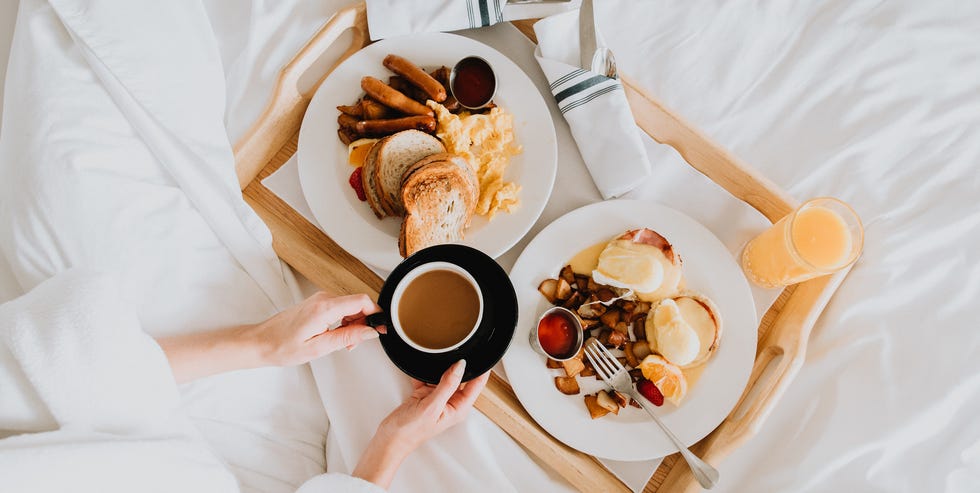 ---
We all know breakfast is the most important meal of the day. But just because you're aware that this meal is crucial doesn't mean you always have time to whip up something delicious. We are here to provide all the a.m. inspo you need, whether you're craving healthy muffins or easy eggs or super smoothies to really power-up your day. Best of all, many of these quick breakfasts take fewer than five minutes to pull together, or feature five ingredients or less. And since you're saving so much time on breakfast, you'll be able to cook one of our favorite healthy lunch ideas or easy dinner recipes later on in the day.
Blueberry-Banana-Nut Smoothie 🥤
With frozen berries and almond butter, this is like PB&J in smoothie form. Yum!
Chilled Overnight Chia 🍮
Go ahead and sleep in, because these creamy oats literally cook themselves overnight in the fridge. Choose between PB&J, Brownie Batter, or Lemon-Coconut.
Make-Ahead Egg Sandwiches 🥪
You don't need to spend half an hour in the kitchen in the morning in order to eat yummy egg sandwiches for breakfast. Instead, make this egg, spinach, and English muffin recipe the night before.
Click here for more breakfast ideas!