The Viking World
Shield-Maiden: History or Mythology?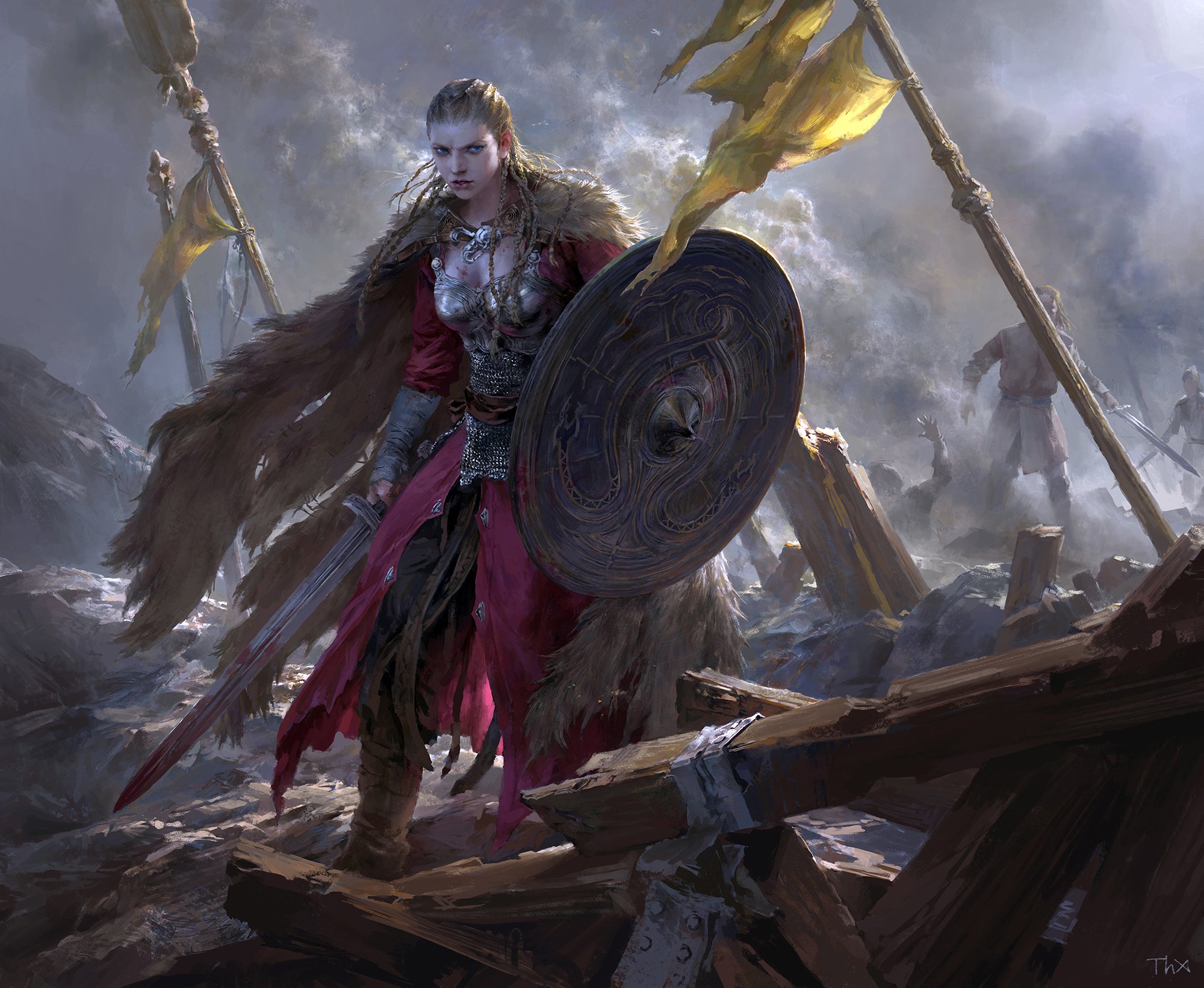 "A Shield-Maiden (Old Norse: skjaldmær) was a female warrior in the Viking Age, often known from Scandinavian folklore and mythology. It has long been debated whether shield-maidens were fictional or historical personages, but recently DNA tests suggested that viking women were actually powerful warriors. An elaborate Viking Age grave in Sweden holds the remains of a decorated female warrior from the 10th century, providing the first archaeological evidence that women held high-status positions in Viking culture. The remarkable find was revealed in a study by researchers at Stockholm and Uppsala Universities and published in the American Journal of Anthropology. Their DNA analysis of the skeleton confirmed that the individual was a woman older than 30 years old, who stood somewhere around 5 feet 6 inches tall. Several weapons were buried alongside the body, including a sword, armor-piercing arrows, a battle knife, an axe, a spear and two shields, indicating that the skeleton was likely that of a warrior. Accompanying the wide array of weapons were two horses and a full set of game pieces and a gaming board. The gaming pieces suggest that the person buried was a high-ranking combatant who was knowledgeable of strategies and tactics. This is the first formal and genetic confirmation of a female Viking warrior! Legends of ferocious female warriors appear in Scandinavian lore and poetry from the Middle Ages. Stories of similar warriors have been told in the modern era too, but the existence of warrior women in Viking culture has consistently been challenged in official histories, with women often relegated to non-combatant roles. This common assumption was also the reason why this landmark discovery was initially overlooked. The grave was originally uncovered in the late 19th century by Swedish archaeologist Hjalmar Stople and initially seemed like many others found in the Swedish city of Birka, a trading hub for Vikings. For the first time, the study notes, it can be said that women were able to be full members of male dominated spheres, during the Viking Age."
Click here for more information!
---
This page was built by Beatriz Silva