Madagascar Jewel
Euphorbia leuconeura
---
Growing conditions
WATER

Deeply moisten the entire root ball

, then

allow the soil to dry

before watering again.
TEMPERATURE Keep it

above 15˚C (60˚F) at all times,

if at all possible.
SOIL You can grow it in just about

any potting mix

: either a regular houseplant blend or cactus and succulent mix.
FERTILIZER Use the

fertilizer of your choice

, but do so lightly and during the main growing season only (spring through early fall).
AIR Happy with

dry indoor air

but will also tolerate humid conditions.
SUN It prefers

bright light to full sun

, but will tolerate shade. Under low light, expect the plant to be floppy and require staking.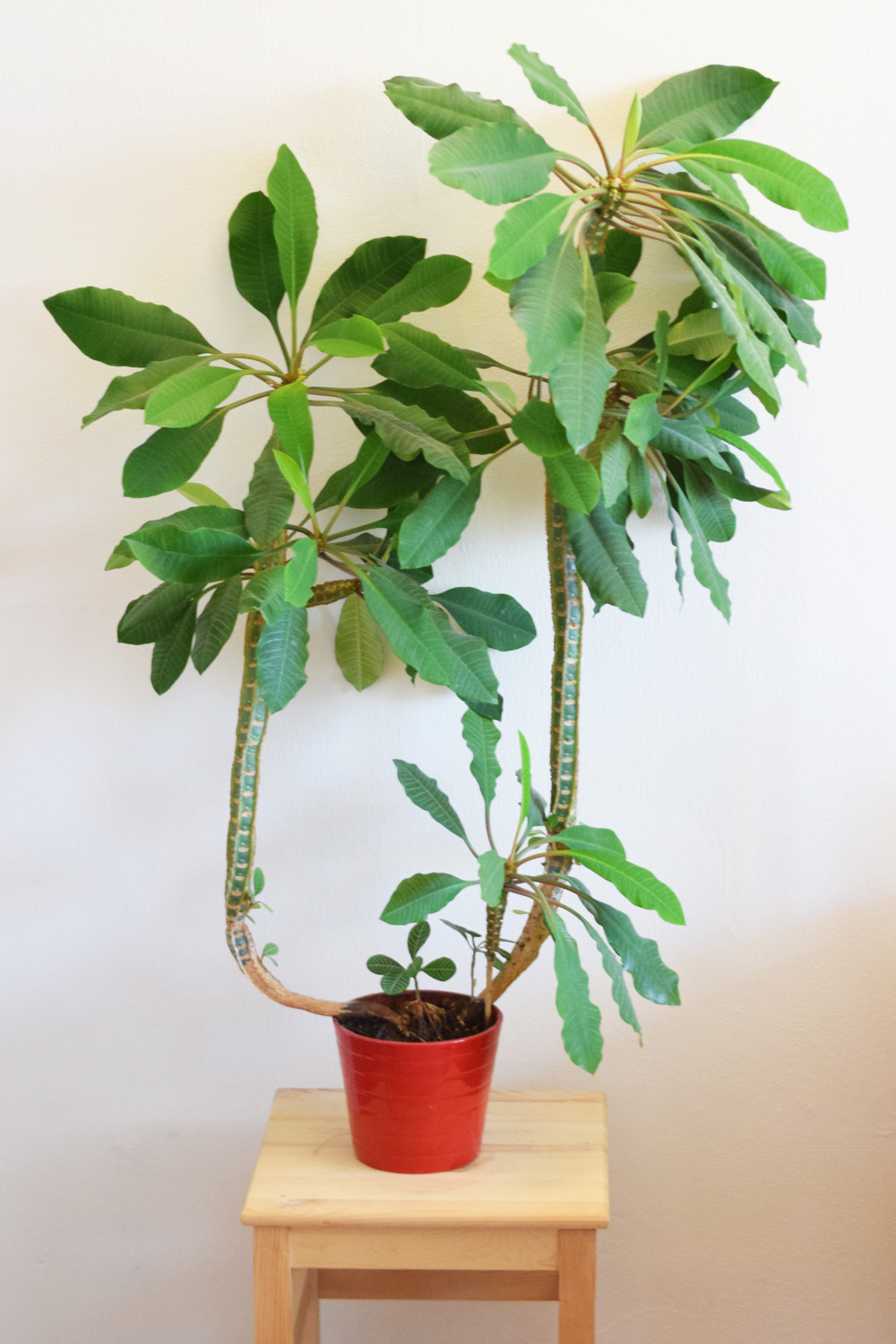 Did you know?
After a year or so, the plant begins producing abundant clusters of tiny insignificant white flowers without any petals at the axils of the upper leaves. They're not attractive, but soon produce seed capsules that open explosively, shooting seeds up to 2 m (7 feet) away. The seeds germinate readily and soon baby plants begin popping up in the pots of all the houseplants nearby, even in the garden if the plant is outdoors for the summer. If you don't want the plant to self-sow, pinch off the seed capsules.
You can learn more
here!
---